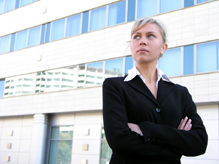 Demo Schedule
& Registration

---
We believe that the best way for you to see how our web-enabled Talent Management tools will impact your organizationís profitability is to have you go through a short guided tour to explore their feature-rich functionality. To schedule a demo, Contact us.

Sandboxes

---
Contact Us

---

For more information about our Products, Programs or Professional Services in Canada, The United States, The United Kingdom or the European Union, please contact the following:

Alternatively, you may use the following contact form:

Whitepapers

---



Success Stories

---

A Large Fast Food Chain has over 800 restaurant locations with approximately 2,000 managers and 34,000 employees. Employee exit interviews suggest...

An Executive and IT Recruiting Company provides retained and contingency recruiting services for many of the Fortune 2,000, spanning all functional...

A National Retail Petroleum Company has a corporate/franchise mix of over 2,000 retail gas bars and approximately 7,500 employees. It was recently...